Design Indaba Expo 2015

Experience the best of African creativity at Design Indaba Expo at the CTICC from 27 February to 1 March (Exclusive Buyers Day 26 February 2015). Skip the queues and buy tickets online.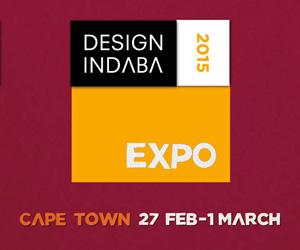 The annual Design Indaba Expo is South Africa's premier showcase of high-end African design, exhibiting the homegrown wares of all the creative sectors under one roof.
Browse through the menu on the left or go to designindaba.com/expo for more information on exhibiting, visiting and buying.
For event updates sign up to our newsletter or download our festival app.
To view previous exhibitors, click here.
To apply to book a stand click here.
This year, in the second edition of its Africa Is Now project, Design Indaba traces the contours of an uprising of grassroots creative collectives on the continent.
From Egypt to Senegal and Angola to Kenya, artists are organising themselves into groups driven by a common commitment to social activism, creative freedom and skills sharing.
Africa Is Now 2015 presents five creative collectives that embody a new generation of outspoken, creative polymaths. Each embodies a node of creative energy in the North, South, East and West of the African continent:
Darb 1718 (Egypt)
Les Petites Pierres (Senegal)
Beyond Entropy Africa and Colectivo Pés Descalços (Angola)
The Nest (Kenya)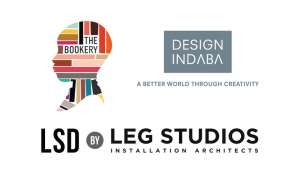 Little by little, book by book, a room at Kannemeyer Primary School in Grassy Park is being turned into a library. In partnership with The Bookery, Design Indaba's BOOK.exCHANGE has sent out a call for books.
You can help make their library better by browsing the curated daily selection of preloved books at Expo and giving one of them a new home, or by bringing books and stationery to the Expo and donating them at the stand.
We sent out a challenge to some of South Africa's most exciting artists and creatives to take Leg Studios' three-legged, flatpacked birch Carry Tables and transform them into works of art. Join our #Make.Change campaign for 2015 when we auction off these customised tables to raise funds for the Kannemeyer Primary School in Grassy Park.
Paper Planes – a talent-packed group illustration exhibit – sees an all-South African talent pool of creatives explore the theme of Southern African mythology and folklore from all of our diverse cultures.
The exhibition includes over 40 once-off illustrations representing the illustrators' favourite local stories, and actual print sales in poster and postcard. Audience participation by way of a massive collaborative comic will also serve as a vehicle for mini-workshops with the public. Look out for work by top young creatives such as Adam Hill, Anja Venter, Chris Valentine, Muti, Toby Newsome and Hylton Warburton.
Image credit: Illustrations by Hylton Warburton and Jono Garrett
Most Beautiful Object in South Africa (MBOISA)
View the 12 nominations below and then vote for your favourite one here.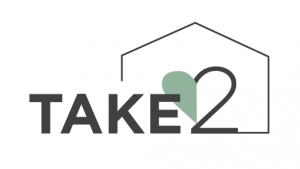 Take 2: Second Life of Objects, a Design Indaba project, is a curated selection of furniture and functional homeware designs, both local and international, that celebrates designers' ability to breath new life into old things.
Each element on this exhibition stand – even the stand itself – is an embodiment of the designer's vision to give an object that is defunct, redundant or discarded, a second life through reconceptualising its function or reprocessing its material.
From Quazi Designs' cluster of pendant lights made from old newspapersto The Red Dog Designs' lounge chair made from an old trolley, the work represented here makes us stop to consider our endless consumption of so-called "new and improved" stuff. Begging the questions: Do we need more new when the old present such endless possibilities? How do we conceive of products that already contain the DNA of reincarnation in their first life?
Visit Take 2 at Design Indaba Expo 2015 and help answer the question – is trash the new raw material?
Design Indaba Innovation Award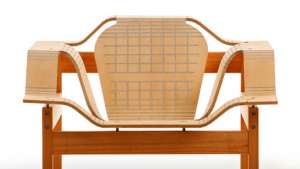 The Design Indaba Innovation Award is an annual prize awarded to one new design showcased at Design Indaba Expo. Exhibitors are invited to enter work for consideration by 6 February 2015.
Most Creative Stand Award
More About Design Indaba Expo 2015
Pages