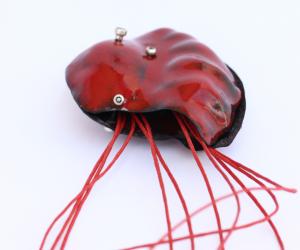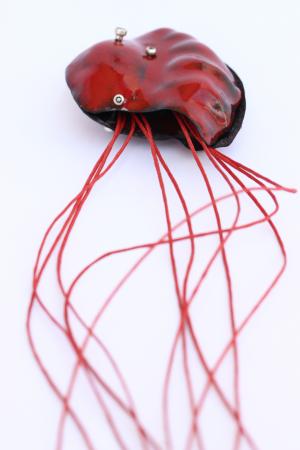 Standard
After completing her BA degree in Visual Arts, Creative Jewellery and Metal Techniques at Stellenbosch University in 2012, Karien van Langelaar spent three months doing an intensive jewellery course in Florence, Italy, at Alchimia: Contemporary Jewellery School.
Van Langelaar's work explores the conceptual idea of nature's unpredictable and uncontrollable occurrences in the human body, which becomes a resemblance of abnormal growths dispersed within and around each of her delicate pieces.
Van Langelaar will be showcasing some of her final year jewellery pieces at Design Indaba Expo 2015. She will also be selling contemporary, one-off pieces, including sterling silver earrings in the form of casted seeds, decorated with gold leaf and oxidising techniques, and pieces with flush settings of black diamonds and garnets.