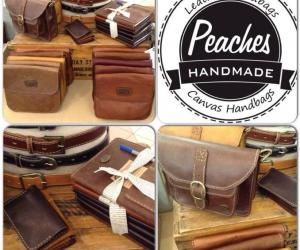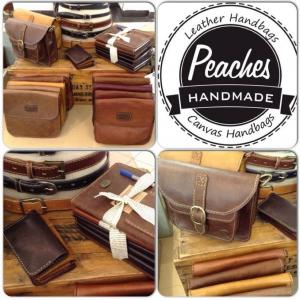 Standard
Peaches Handmade is a Cape Town-based lifestyle brand that was founded by Karen Immelman in 2012. Initially the brand focused on a range of fun and floral printed canvas bags until Immelman had the opportunity to study leather craft. The result was an expansion into high quality and locally sourced leather goods, which has become the core part of her business today.
Peaches Handmade has continued to evolve and currently employs five people. The level of workmanship, high quality materials and attention to detail is visible in every product. Each part of the manufacturing process is done completely by hand, including all of the stitching.
The brand provides training in leather crafting techniques to all staff members. In doing this, Peaches Handmade keeps alive a tradition and avoids the risk inferior quality products that can be a result of mass production.