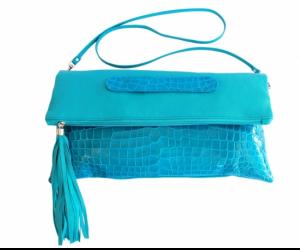 Standard
SQUARE MOON is a homegrown handbag label developed for a local niche market.
The Cape Town-based brand believes that the current designs, styles and brands available does not meet the needs of the stylish South African woman... or pocket. In response to this, SQUARE MOON offers a designer bag at a competitive price, made with locally procured materials – sourced skins and exotic hides – and high-quality manufacturing. Each bag is recognised by its sculptural shape and exceptional material quality.
SQUARE MOON supports and promotes the local industry and talent through employing local artisans, making the label so much more than just a fashion accessory.