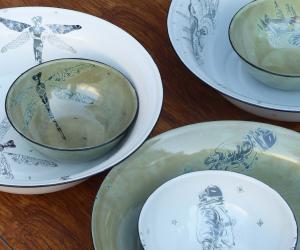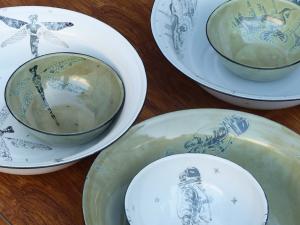 Standard
Anna-Carien Goosen designs limited edition ranges for Afro Delft tableware, creating artworks that are both functional and aesthetically pleasing. Each individual print is meticulously applied to the product by hand by an artistic team. This creates further variety within each range, ensuring that no two pieces are ever exactly alike. The pieces are then fired to make them dishwasher and scratch safe.
Afro Delft's vision is to continuously generate original designs, to empower its working team and to produce a high standard of affordable artistic products. The company's motto is "Be salt, add flavour, and make a difference" and it believes that putting a smile on someone's face can make all the difference.
The quirky Afro Delft products reflect the tongue-in-cheek humour of Goosen and her love for all that is South African.