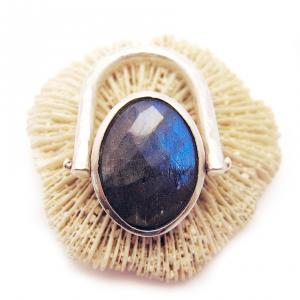 Standard
Nicola Hemmes has a background in graphic design and photography and lived on several continents before returning to South Africa and studying silversmithing at Constantia Waldorf School in Cape Town. Her jewellery company, APIS ATELIER, creates unique, high-quality handmade products.
Apis, meaning "bee" in Latin, serves as a symbol for Hemmes' line, which takes its greatest influence from nature. Chunky bracelets, necklaces, rings and earrings in silver or bronze are sculpted from an eclectic mix of cast coral, leather, driftwood, pebbles, shells and beautiful semi-precious stones.
Hemmes is currently working on raw gemstone bronze rings and cuffs, which are striking in their contrast of smooth polished metal with rough, jagged semi-precious stone. The pieces are sophisticated yet grounded with strong natural elements. APIS ATELIER can be found at the Casbah Boutique at Casa Labia in Muizenberg.