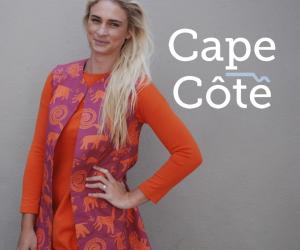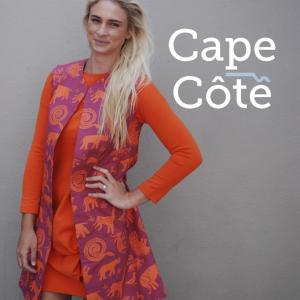 Standard
Cape Côte is Africa-inspired design with a nod to a Western shape and season. Their coats, bags and accessories are meant to make a statement – with sophistication, joy and humour.
"Whether your fashion sense is conservative or daring, we have a coat that will enhance dress trousers, your favourite jeans, a skirt or a dress. We 'make happy' whatever you wear it with. Elegant can also be joyous! Some prints are more playful, some more sophisticated. All will bring a smile to your face and admiration from your friends. Wear our products with confidence to any occasion."
All of the current range of coats and sleeveless coats are of a knee-length, modified A-line design that accentuates all shapes – tall, petite, curvy, tiny, busty, hippy and willowy. They offer a wide range of colourways and prints to suit all tastes.