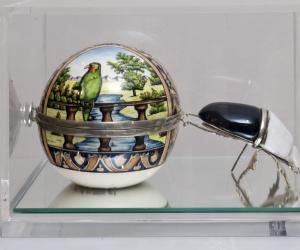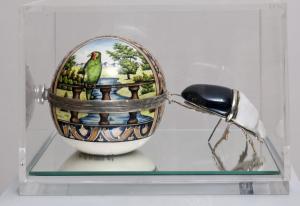 Standard
Or-gari Golden Safari was started by Clement Mkhize and Heidi Snaith in 2011. The company has grown from just the two partners into 19 team members today. Nine artists paint the beautiful designs onto the ceramic pieces. Snaith qualified as an interior architect at the Inchbald School of Design in London and worked for Stefan Antoni among others, while Mkhize holds a Diploma in Art. Innovation is at the forefront of their work and their main focus of expertise is design and hand-painted works.
Or-gari Golden Safari focus on crafting luxury African products that represent South Africa. They recently opened up their first shop in the exclusive Hyde Park Corner in Johannesburg and will be moving their factory to Franschhoek in the Cape on 1 March 2015.
Employment is critical to the sustainability of the South African economy, and with each piece being individually crafted and an emphasis on quality in creating their luxury products, Or-gari Golden Safari seem set to make a strong impact in the Western Cape. They will be exhibiting their Dung Beetle Collection at Design Indaba Expo 2015. The ceramic Dung Beetle balls, each containing a candle, are hand-painted in a variety of designs while the beetles are made of beautiful pewter with hand-painted ceramic bodies.