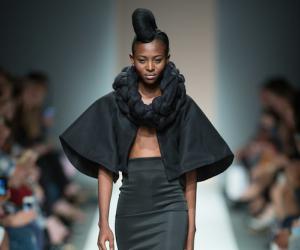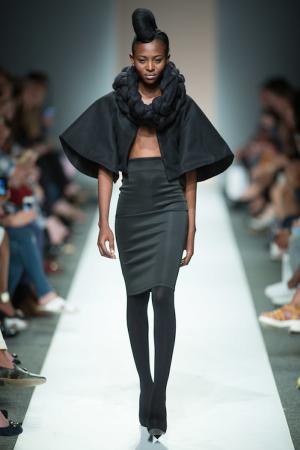 Standard
ERRE is a fashion brand specialising in leather that aims to provide career-focussed women with quality wardrobe staples and investment pieces to be worn both on and off duty.
ERRE was officially launched in October 2013 as part of the Renault South African Fashion Week (SAFW) New Talent Search and has since shown new collections on the SAFW runway each season. ERRE is currently stocking numerous stores countrywide, as well as selling in Edgars as part of the SAFW X Designer Capsule Collection.
The brand proposes a new kind power dressing. Traditionally power dressing implied that women dress in a masculine way in order to compete with men in the work place. The ERRE brand proposes a powerful yet feminine look that commands, rather than demands, the attention of all who surround her. ERRE is for women who want it all without compromises, be it juggling work and family or living decadently and responsibly at the same time.
ERRE designs solely in black because it aims to create garments that become wardrobe staples and that can still be worn in five to 10 years. Designing in black ensures that a garment stays relevant and is easily incorporated into an existing wardrobe, no matter which trends are dictating the season. But above all, black is powerful, versatile, sophisticated, flattering, forgiving, elegant, dramatic, protective and practical.
The designers of ERRE, Natasha Jaume and Carina Louw, met while working as part-time fashion lecturers and trying to find their feet in the fashion industry. They immediately recognised that they shared the same vision and that if they combined their skills together they would be a formidable team. Both have experience in different fields and aspire to the same goals. Jaume had previously worked extensively as a bridal and eveningwear designer catering to private clients, while Louw has considerable experience in tailoring and menswear.
ERRE's S/S 2014 Floral leather dress has been nominated for the 2015 Design Indaba Most Beautiful Object of the Year! The dress features thousands of leather circles hand stitched in a floral-like motif around a laser-cut pattern and was featured on the runway at SA Fashion Week in April 2014.