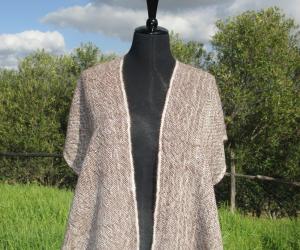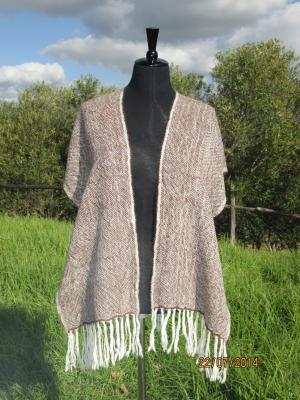 Standard
In 2004, Dietmar Keil and Kerstin Heisterkamp started farming alpacas in Paarl, South Africa, under the stud name, Manor House Alpacas. They created The Alpaca Loom in 2011 when they started hand-weaving alpaca wool. The herd has grown substantially since then and the fibre now gets sent to Quenti Mill to be spun. It is then hand-woven or woven on a mechanical loom in small runs.
The Alpaca Loom produces a variety of woven scarves, shawls, blankets and rugs using the beautiful range of colours that the alpacas produce, from white through to fawns and browns to greys and black. It has also started exploring different weaving techniques, and now employs some part-time knitters.
In October 2014 a shop was opened on the farm, which allows patrons to watch weavers at work and alpacas out at pasture. Integral to this idea is that patrons can learn about alpacas while gaining an understanding of where the fibre comes from. They can see the journey to the final products which can then be bought in the shop.