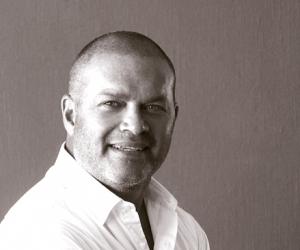 Standard
Sherwood boasts over 25 years experience in many aspects of design including architecture, interior design, landscaping and art with a portfolio that includes projects for high profile American and British designers. After having lived and worked in London and Sydney, he returned to live in Cape Town in 2004. Here his studio consistently blends their experience, innovation, technology and solid business principles to create properties that echo their client's vision.
Since 2008, Robert Sherwood Design has been busy with resorts and leisure facilities for the tourism developers in Abu Dhabi and Dubai. Other projects include an airport, a conference centre, high-end residential homes, retail and leisure facilities.
Sherwood was one of the curators for Furniture and Homeware for Design Indaba Expo 2015.