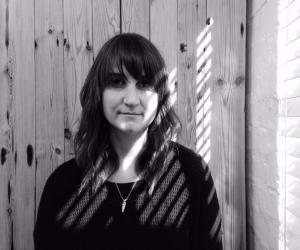 Standard
Katy Taplin is one half of Dokter and Misses; the South African design brand known for its strong modernist lines, graphic patterns and clever combination of function and humour.
Taplin studied information design at the University of Pretoria and worked in publishing and branding before partnering up with industrial designer Adriaan Hugo in 2007 to open Dokter and Misses.
The couple works out of their workshop and showroom in Braamfontein, Johannesburg and has shown at collectable design fairs in Johannesburg, Cape Town, Dubai, Basel, London and New York.
Dokter and Misses is a CKU Design Network Africa member and was awarded 2013 Southern Guild Design Foundation, Object That Moves Award for their Kassena server.