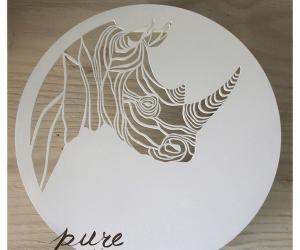 Standard
Alan and Nadine Marola started Pure Creation in 2013 out of their love for nature, art and design. The Cape Town-based business acts as their creative outlet.
Inspired by the beauty in nature, Nadine loves designing and drawing beautiful things with Alan, the handy one, putting all the pieces together and building the products. Together they make a good team that works hand in hand.
So far the collection consists of laser-cut wall lights as well as artblocks, men's T-shirts and women's vests with Pure Creation's artwork printed on them. All of the creations are handmade and designed by the Marolas.