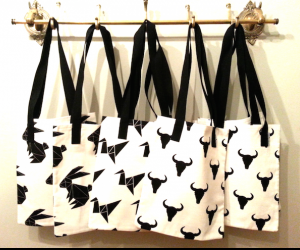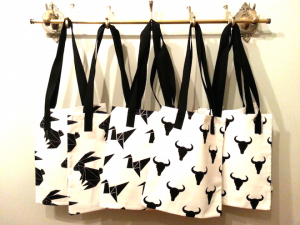 Standard
ArtVraat Designs was established in September 2013 and launched its first fabric range in February 2014. It manufactures a range of products including scatter cushions, tablecloths, table runners, napkins, multi-use fabric buckets, aprons and lamp shades.
ArtVraat Designs has four full-time employees working from a studio in Fresnaye, Cape Town. All products are locally made in Cape Town and ArtVraat Designs is proud to produce items of exceptional quality and good value for money. It strives to provide its clients with excellent service and endeavours to build long term relationships with each and everyone of them.
A range of ArtVraat Products was chosen to be part of Woolworths 2015 artisan range that will feature in six model stores nationwide.