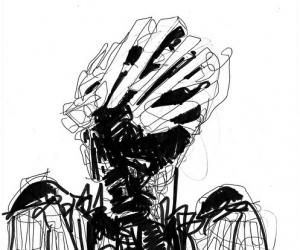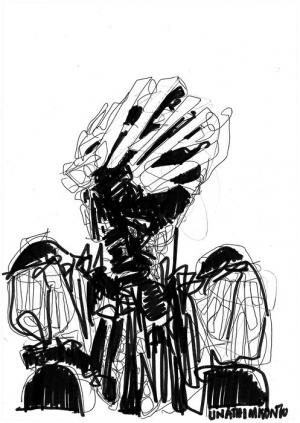 Standard
Unathi Mkonto was born in Peddie, Eastern Cape and is now based in Cape Town. He studied architecture at Nelson Mandela Metropolitan University (NMMU) and then trained in fashion. He is a self-developed multidisciplinary artist who works between fashion and architecture.
Mkonto is working on a visual document, Boys of South Africa, which is a series of photographs and expressive drawings of objects, faces and elemental shapes. He is also currently working as an assistant and costume designer at the studio of renowned South African performance artist Athi-Patra Ruga.
* Unathi Mkonto transformed a Carry Table for the CREATe.CHANGE initiative at Design Indaba Expo 2015.