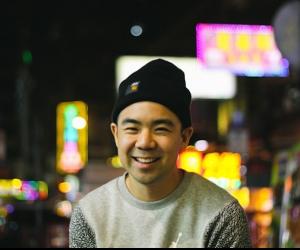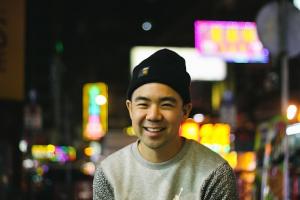 Standard
Daniel Ting Chong was born in Cape Town in 1987 and studied graphic design at Vega. He is emerging as one of Cape Town's top creative talents following a series of art exhibitions, talks, commissions from clients and design collaborations with leading international brands including Nike, The New York Times and Red Bull.
Features:
Daniel has been featured in Computer Arts Projects, Photoshop Advanced, NotCot, Grafik Magazine and One Small Seed magazine.
Talks:
Design Indaba traveling conference 'Design Indabar' (Cape Town)
Pecha Kucha at Design Indaba 2011 (Cape Town)
Cape Town Entrepreneur Week 2011 (Cape Town)
Thirteen Hours 2011 (Cape Town)
TEDx 2012 (Johannesburg)
Awards:
Blank Page Exhibition Winner
Semi Finalist Adobe Awards California (Illustration)
Semi Finalist Adobe Awards New York (Illustration)
Sappi Paper Think Award
Gold Loerie Award - MK Bruce Lee Magazine 3
Top 200 Young South African's Mail & Guardian
Silver Eagle Award - Wordsworth Books (Only Today Studio)
* Daniel Ting Chong transformed a Carry Table for the CREATe.CHANGE initiative at Design Indaba Expo 2015.