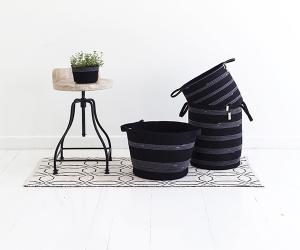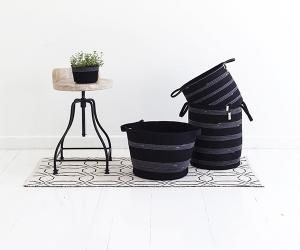 Pro-account
Mia Mélange is a small home décor label founded by designer Mia Danieli in Stellenbosch, South Africa. Mia was born into a multicultural Israeli family, to a Swiss mother and an Israeli father. Her family travelled often and lived in many different countries, giving Mia her love for diverse cultures and new beginnings. Mia later met and married a South African man, and they moved to his hometown, Stellenbosch, where they have created their home.
In 2013, Mia completed a four-year course at the Shenkar College of Engineering and Design in Israel and graduated with a Bachelor's Degree in Textile Design. The brand Mia Mélange was born shortly thereafter. Mélange means 'mixture' or 'blend' in French. It also refers to a type of yarn that is commonly used in the textile and fashion industries, which is typically made up of different kinds of fibres, or differently coloured fibres, blended together in a certain fixed ratio. When applied correctly, mélange yarn can be knitted or woven into a rich, multicoloured and textured fabric, which can then be used for various purposes. Mia Mélange basically means 'Mia's Mix' – a combination of home décor and accessories with a strong emphasis on the bountiful world of textiles.
Mia Mélange aims to create timeless handcrafted products, using only the best local ingredients and paying great attention to detail. She believes in quality over quantity and prefers handwork over machine work wherever possible. Mia's designs are inspired by her love for texture, nature, natural materials and ancient crafting techniques. She likes to combine all of these to create modern and functional design. Mia Mélange's items can be purchased nationally in local designer shops, in selected boutiques overseas and also on their online shop. Mia Mélange is 100% handmade in South Africa.