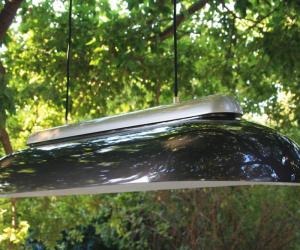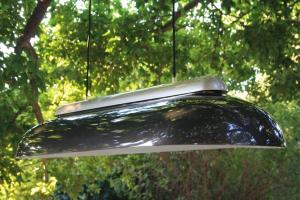 Standard
Ferro Classics produces its custom-made metalwork items to order. Working in various materials, it has years of experience in mild steel and stainless steel fabrication of furniture, gates, chandeliers, light fittings and balustrades.
Previously based in Salt River, its projects include the replication of wrought iron work on the main portico of the Cape Town City Hall; the steel sculptures in Green Point Urban Park; and many other domestic projects all over the Cape.
Over the years, it has made various light fittings and is now creating a range of feature lights after recognising the need for well-crafted, stand-alone art lights. These are created from individual pieces that are cut and tacked into place before being filled and finished by hand. The lights are then finished in rich automotive base coats with a high gloss that picks up ambient light. Ferro Classics will be exhibiting this range at Design Indaba Expo 2015.