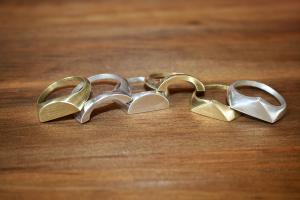 Standard
Working primarily in silver and genuine gemstones, owner and designer Jeanie Elliott uses traditional manufacturing techniques to create handmade jewellery. Products range from rings, pendants and earrings to cufflinks and tie clips.
Elliott seeks to combine the unconventional with the practical and the precious to achieve a unique but wearable aesthetic.
Long Jean Silver also provides a custom order service and strives to bring any of the client's designs to life in sterling silver.