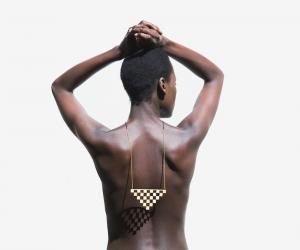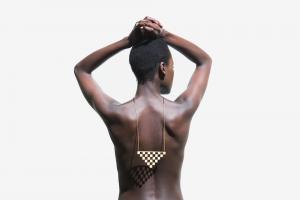 Standard
Black Betty began in 2013 when Kristin Weixelbaumer set out to combine 10 years of experience in the design world with her passion for stones and their magical powers. She was brought up in a design oriented family – her father, an architect and her mother, an interior designer – so the jump to a creative business wasn't too far-fetched.
Weixelbaumer sourced and created her first range after she travelled to India for six months. When she arrived in Jaipur, having done courses on the healing properties of stones, she realised that she hadn't only found the world's gem stone capital but also South Asia's mecca of jewellery design.
She has since brought out four different ranges and is working on her fifth.
Black Betty's showroom is in the centre of Cape Town and distribution is growing with 12 local stores now stocking the ranges in South Africa. She has an agent in the UK and interest is blooming in Australia, Europe and USA. There's also a very active online store blackbettydesign.
Incorporating handcut precious and semi-precious stones held by treasured metals born from the earth, Black Betty Jewellery celebrates Mother Nature's bounty and her essence. The handcrafted pieces have a timeless quality and each one, their own personality. There is the belief that precious gems choose the wearer and this is the basis for the Black Betty brand; encouraging a perfect match between gem and owner, a mutual respect that honours where the materials came from, how they were produced and who holds their future. This sense of provenance has been interpreted into the pieces that can be worn everyday but are also distinctive, making the wearer feel beautiful, special and most of all connected.
Mainstream jewellery has become all about symmetry, flawlessness and a misconstrued obsession with perfection, an industry inspired by artifice as opposed to the epiphany of observing beauty in its natural, imperfect state.
Inspiration is drawn through natural beauty found in simplicity, imperfection and the mysterious. Trying to understand the intimacy and complex relationship between beauty and imperfection and the importance of preserving and presenting it in its natural state.
"There is a crack in everything, that's how the light gets in" – Leonard Cohen.
Products are made up of sterling silver, gold plated silver, 14k gold, precious and semi precious stones and are divided up into The Treacle Range, The Polki Diamonds, Skinny Joy and Shapeshifters.