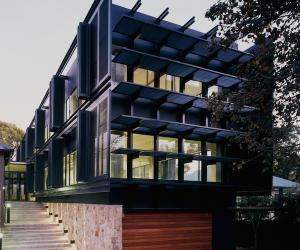 Standard
Enrico Daffonchio is an Italian architect that is based in Johannesburg, however is also active in Europe and the rest of Africa.
Daffonchio and Associates' work transcends scales, ranging from product design to luxurious sustainable homes and even to entire urban precinct developments.
The architectural approach is strongly rooted in Daffonchio's formative years in northern Italy; where classical architecture coexists with Italian rationalism and a chemistry of tradition, and where innovation shapes all aspects of design.
The firm's work is enriched through extensive travelling and a growing need for, and an interest in, sustainable design as well as collaborations with contemporary artists. More recently, an open source approach and parametric design is being used as a tool to develop and generate powerful new directions for the firm's work.
At the centre, however, is always the human consciousness, particularly in relation to the perception of space and light.
This theme has always been explored in Daffonchio's visual art by means of portraying different states of emotive awareness in paintings, which have been created using discarded construction materials, ink, paper and etching on copper plates.
In these terms the buildings are seen as a sequence of spaces; each space clearly affecting a state of consciousness, thereby threading a story that can be read in many directions.