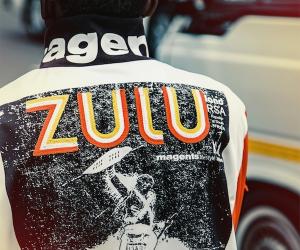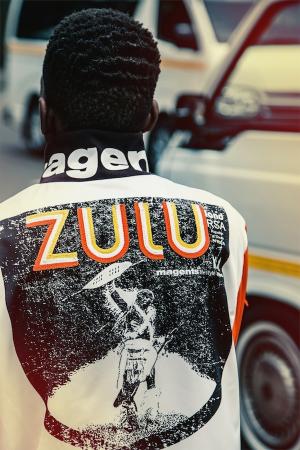 Standard
Afro Vintage apparel brand magents is marking its return into South African shops with the release of a bold new range. Worn by kwaito, hip-hop, jazz and house musicians, including Mi Casa, rappers Reason and Blaklez, Jazz musician Ernie Smith and Bongo Maffin's Stoan, magents is street through-and-through. Its vivid designs and quirky messaging have made the brand synonymous with those who wear their African pride on their sleeves. It is known for celebrating Africa throughout its collections.
The brand, launched in the 90s, became popular because of its Afro-vintage style. Due to unexpected popular demand, magents was caught off guard especially with regards to international demand. Since their introduction into the European market in 2005, they sold in Parisian stores like Le Bon Marché, Printemps, Kiliwatch, Galeries Lafayette and others. Soon after that it started to sell in Japan, Canada and the USA. This happened over the course of six seasons, which was way beyond magents' wildest expectations. They are now re-entering the international market through Germany.
The brand has evolved into a range of T-shirts, chinos, denim, headwear, eyewear and most recently, footwear. magents has always revelled in its South African roots and the launch of the new range of footwear is a strategic move to strengthen its African footprint.
"We are thrilled to bring Magents® back home. 'We are Afrika', is our DNA, and we believe this is indeed the Afrikan century," said creative director, Didier.
Didier explains that the collection, themed Afrikan Sole, is part of the "BAQ to AFRIKA" emphasis of which eighty percent has been produced in Africa instead of Asia.
All sneakers come in bold hues of blues, greens, browns, reds, and an Africa map stamp on the sole. The Africa imprint is just one element that gives the shoe its signature look. The great attention to detail, from colour to stitching, extends to the packaging with the sneakers sliding out of a classic matchbox-designed shoebox.
The collection is a reflection of magent's "forever young urban spirit", but the attention to detail, from washes to stitching, gives the collection a sophistication that Didier says has always defined magents.