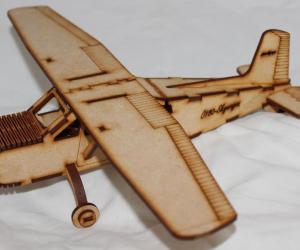 Standard
Founded by Chantal Froneman and Hendrik Langenhoven, Xplore Designs is a Cape Town-based product design company with a strong focus on designing for social impact.
Xplore Designs creates a range of wooden 3D puzzles that aim to educate children as well as a series to keep adults entertained.
The puzzle range includes dinosaurs, insects and planes that are assembled without glue. The puzzles are long lasting and can be put together and taken apart multiple times.