Latest Video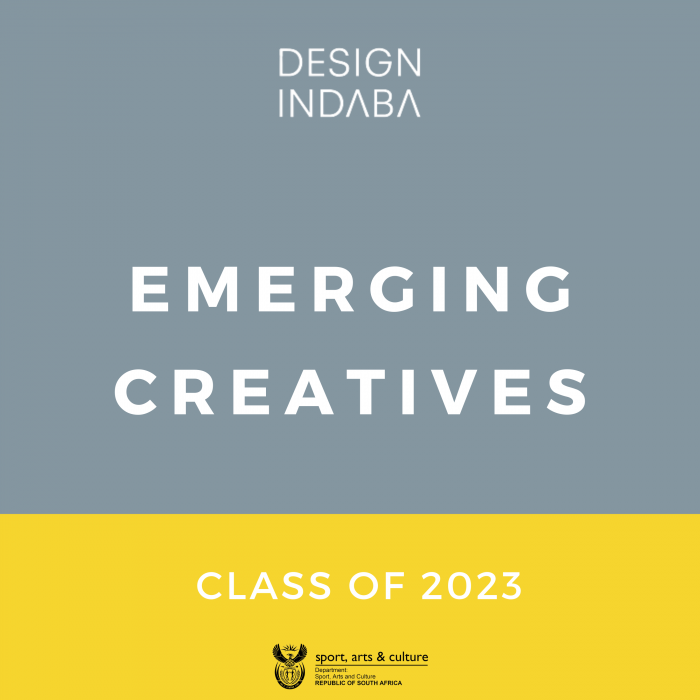 The Design Indaba Emerging Creatives programme presented in collaboration with the Department of Sports, Arts and Culture provides support, education and mentoring for South Africa's future designers.
This once-in-a-lifetime opportunity has helped launch the careers of celebrated and vibrant young designers such as Laduma Ngxokolo, Thebe Magugu, Daniel Ting Chong and Renée Rossouw.
For 2023, we narrowed the list down to 20 innovative creatives from a nationwide search. The 20 chosen Emerging Creatives from around the country they will be given the opportunity to exhibit their work on Design Indaba's digital platforms.
About Design Indaba Emerging Creatives:
The Design Indaba Emerging Creatives programme is a developmental platform for young creatives who have relatively little industry exposure. It was established in 2005 because of our strong belief in nurturing new creative talent and knocking down some of the barriers in the way of young people getting a start in the creative economy.
With the fundamental changes in the media landscape and the local design industry, we have endeavoured to make the programme more relevant to the South African context. Architects, fashion designers, illustrators, furniture designers or jewellers – all sectors are welcome to apply. Participants are selected based on the quality and originality of their work as well as the work's ability to stand alongside world-class designs.
The programme provides the opportunity to be inspired by the best designers in the world by being part of our annual Design Indaba conference. The selected participants will not only get to meet local and international industry leaders but their work will be showcased to and audience that includes buyers and media from around the world.
Latest updates on Emerging Creatives
Pages