Who is the guardian and protector of ancient culture? South African illustrator Zinhle Zulu explores her own heritage in the working graphic novel, 'The Spiritual Adventures of Nandipha: Protector of the Zulu Kingdom'.
Zulu was born in KwaZulu-Natal but is now based in Johannesburg. City life differs much from the life she was born into and her work explores this duality through the eyes of a cultural guardian, a Zulu guardian.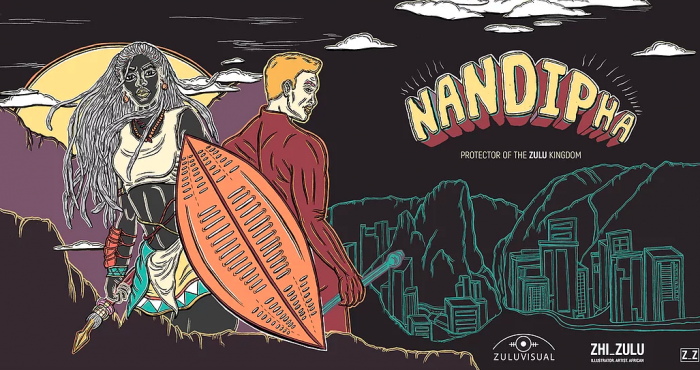 "Illustration as a medium has so many possibilities of preserving culture through the colours, textures, variations and the different things that symbolize parts of our cultures," Zulu explained.
In the book, Nandipha is the protector of the Zulu kingdom, one of South Africa's oldest cultures. The lead character is a powerful woman, something that is not often seen in the masculine world of comic books but is gaining more and more traction.
"It deals with a girl who is kinda stuck between worlds like me. She is from the hood but also from suburbia. She goes to a model C school and has to learn the ways of the world through both worlds," explained Zulu during an interview with Nadia Myburgh on the "Power of illustration" podcast.

Fierce and determined, Nandipha is tasked with preserving and protecting her culture by fighting evil spirits in her dreams. The story also explores ancestral beliefs, and the impact of colourism and racial discrimination.
"It also deals with so much brokenness within the culture that we need to fix and assimilate into the South African context, and also bring other cultures and other races into the Zulu culture," she says.
Throughout Zulu's work, she uses a similar style and colour scheme, making her illustrations quite distinctive. Zulu says she did not want to use colours associated with her culture. Instead, she wanted to push the narrative forward.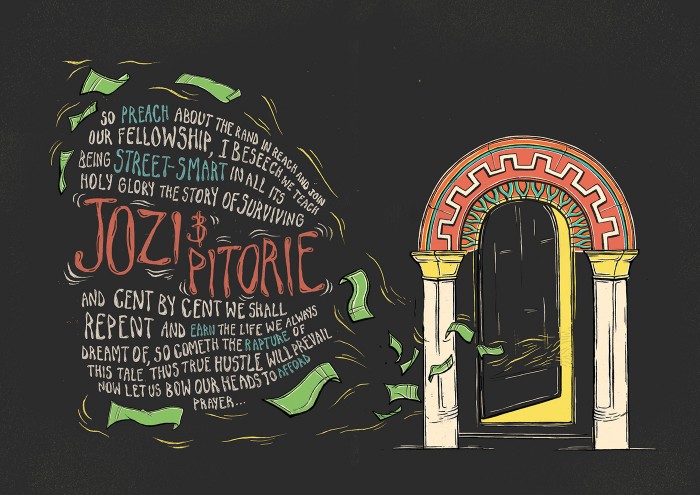 In 2017, Zulu picked up her first-ever Craft Gold Loerie Award in the student category for her zine, called The Holy Hustle.
She had created emotive illustrations that are set in Johannesburg and focused on religion and the politics of money. She wanted to showcase just how co-dependent these three subjects can be in certain settings.
The illustrations were varied and accompanied by satirical writing and imagery on the "holy service". The project encapsulated the polarising effects of merging spirituality with popular culture.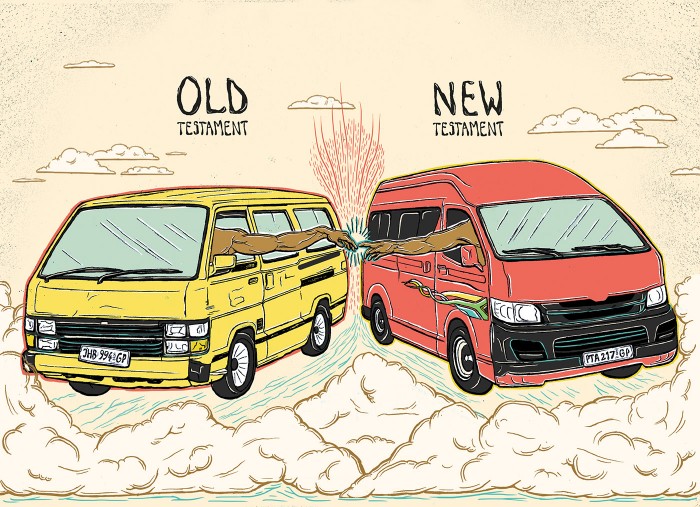 Currently, Zulu, an Open Window Institute graduate is looking to build up her company, called the Zuluvisual, by intersecting business and creativity. Her ambitions are big as she hopes to expand by creating an illustration studio, a publishing house, a digital arts teaching centre and an illustrated merchandise production hub.
Zulu participated in the Design Indaba Emerging Creatives Class of 2019. The annual incubator programme provides a platform for South Africa's young design talent to kickstart their careers in the creative industries.
Read more on the Emerging Creatives programme:
6 of South Africa's best up-and-coming illustrators
Doctor turned designer Kgahlego Kewana talks us through her unlikely path