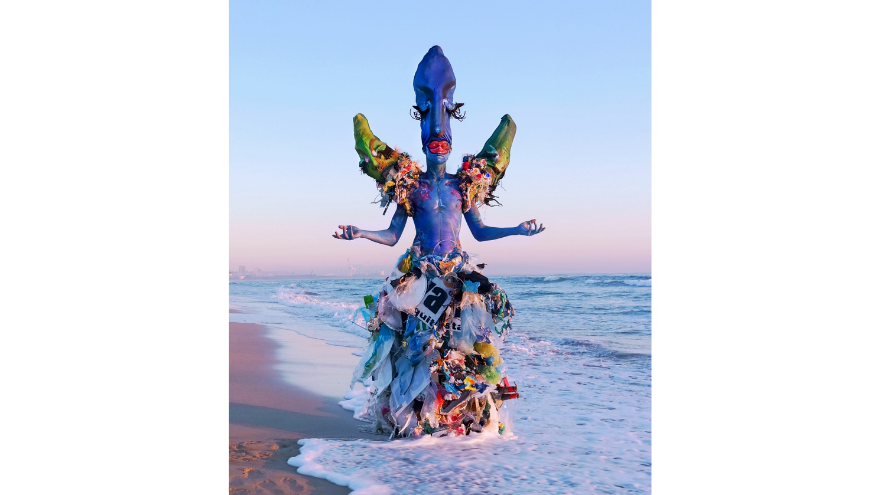 Plastic Monster
This piece was performed in 2020 as part of a body of 6 works commissioned by Greenpeace Africa for their 'Protect The Oceans' campaign. The piece was created from plastic pollution collected from along the Gqeberha coastline.
Pink
A piece from 2018. Performed in Grand Baie in Mauritius.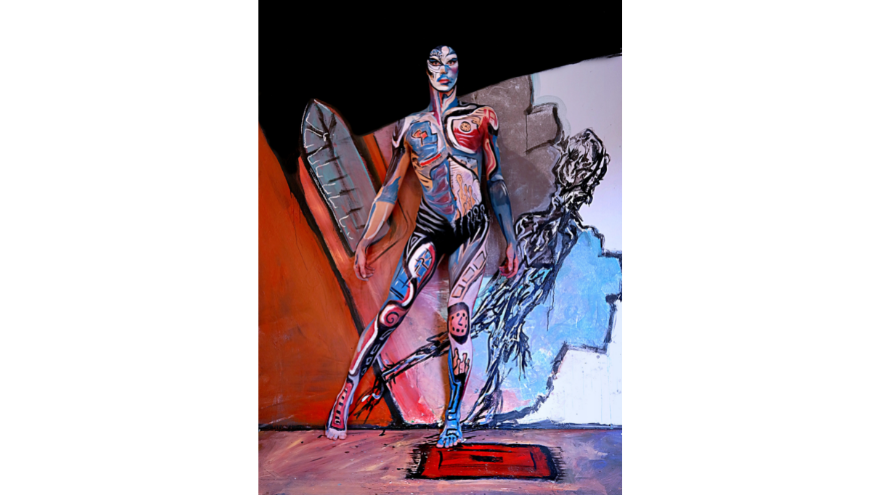 A man and his shadow by the window
An integration between painting, performance and photography. This work is a self-portrait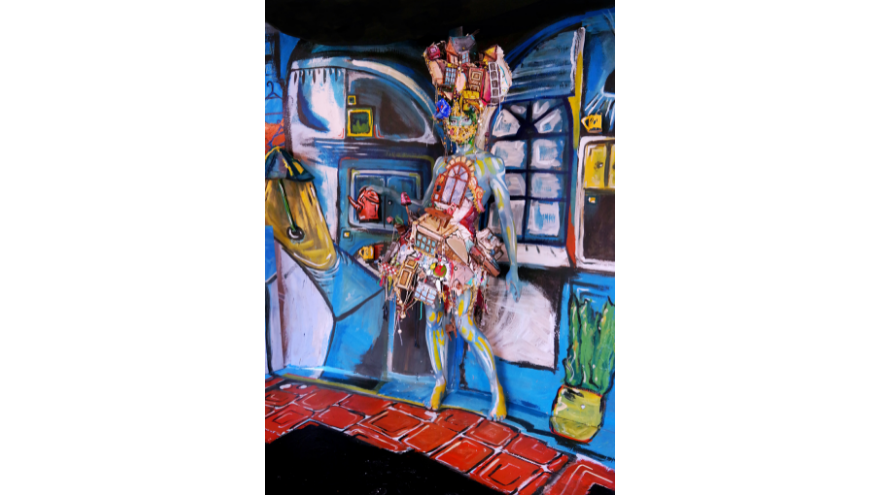 Self-portrait at home
Performance photograph combining painting and photography. This work was included in the sasol new signatures finalist exhibition in the Pretoria Art Museum in 2021.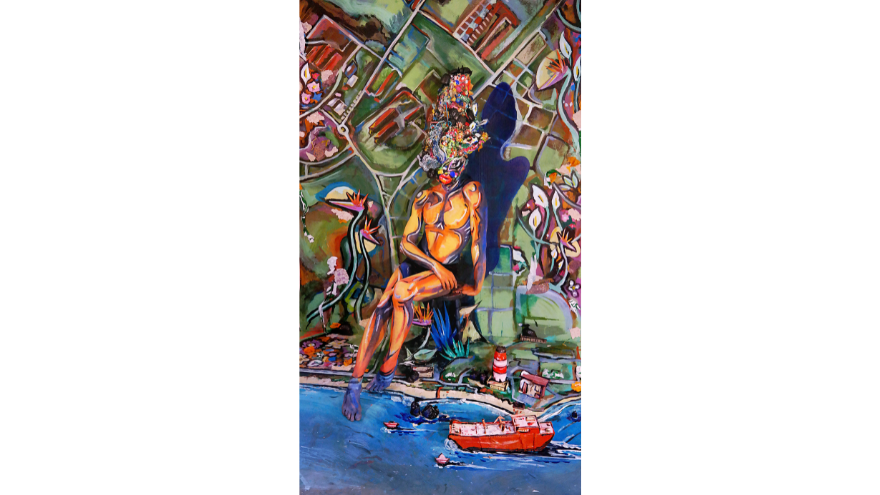 Self-portrait
A caricaturised painting of the aerial view of Summerstrand, Geberha, can be seen in the background of this performative self-portrait.
More about the Artist: