Events Arena at Expo 2015

The Events Arena presents live performances, presentations and fashion shows on the Expo floor.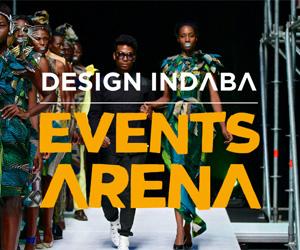 The versatile space captures the innovative, creative pulse that underpins the Design Indaba ethos, alongside inspiring, innovative and creative speakers, fashion designers and thought leaders.
Events Arena programme is subject to change. Please check the schedule on the day.
Event Information

Event Information

Friday, 27 February, 2015 - 10:30

to

Sunday, 1 March, 2015 - 17:00

Venue:

All events at the Events Arena are free to Design Indaba Expo visitors.

Ticket Information

All events included in the Design Indaba Expo ticket price.