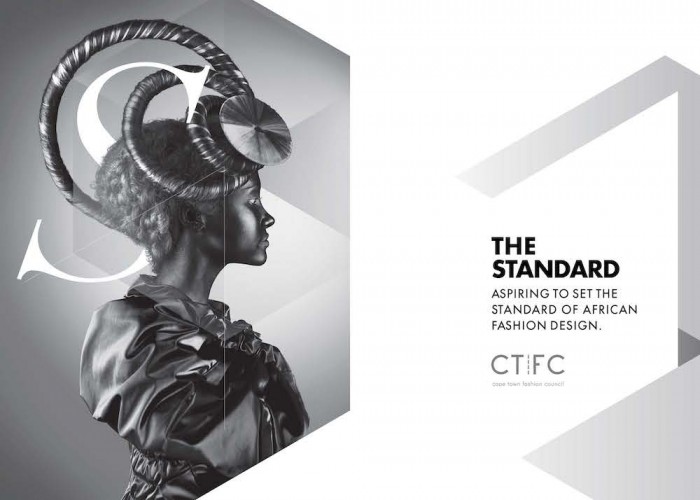 Cape Town Fashion Council aspires to set the standard of African fashion design.
Presented by CTFC, Design Indaba Expo, The Make-Up Issue and GRP CR8.
Through an exciting and interactive workshop at Design Indaba Expo 2015, Cape Town Fashion Council (CTFC) and partners will be unmasking the employment opportunities abundant in the local fashion industry, including professional make-up, hair styling, choreography and production. Aimed at school-going aspiring fashionistas, the workshop will highlight the value chain of the entire industry and reinforce the impact of buying and supporting local fashion.
The Fashion DNA Showcase will select 10 randomly chosen scholars who will function as "models" during the workshop, while the rest of the scholars sit in the audience. The models will be mentored through the process of professional hair and make-up by Abie Viljoen and top students from The Make-Up Issue. They will then by styled by top local designers, including David Tlale, who will share his experiences and current trends with the audience. Once they are ready, the students will be taught basic ramp choreography, set to music, by Jen Deiner of GRP CR8. Finally, the workshop will culminate in a ramp show, where the models will be captured on camera by top local fashion photographer and producer, Simon Deiner.
All of the scholars will leave having experienced a day in the life of a professional make-up artist, hair stylist, fashion designer, producer and ramp model all-in-one – the full fashion DNA experience.
The Make-Up Issue is a private academy offering intensive courses in fashion, film, bridal, photography, television, theatrical, special effects make-up and basic hairstyling. As sponsors of make-up and hair for all fashion shows, The Make-Up Issue is also giving away one full make-up course to the value of R22 000. Download the entry form on their Facebook page or website to enter.
All school students who wish to take part MUST have the following release form signed by their parent/guardian and bring it with them to Design Indaba Expo on Friday 27 February, 2015. Failure to do so will mean that you cannot take part in the Fashion DNA Showcase. Download the Release Form here.