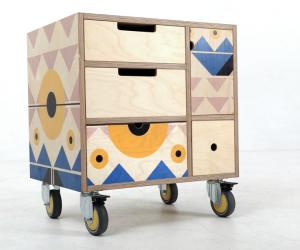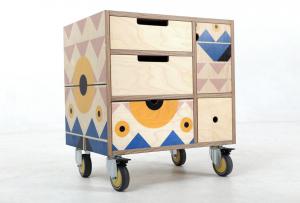 Standard
Renée Rossouw is a South African, Cape Town-based architect and artist. She is committed to exploring African identity and the development of the South African design industry.
Her work focusses on colour, geometries and patterns, which she thinks were originally inspired by the Lego sets of the 1980s and a gigantic flag atlas her parents gave her for her seventh birthday called It's a Big Big World.
In 2013, Rossouw started her own South African Pattern Lab, focussing on the conception of a new South African aesthetic.
Her studio creates original, bold and geometric patterns, which are applied to a variety of mediums and spaces, often working with various collaborators and product houses.
Renee Rossouw Studio patterns are designed through the exploration of different creative processes, which are as important as the final outcome.
Her work as been showcased at the Venice Biennale, Madrid Art Fair, Design Indaba Expo and The Milan Furniture Fair.