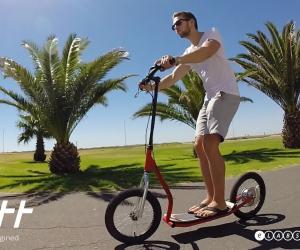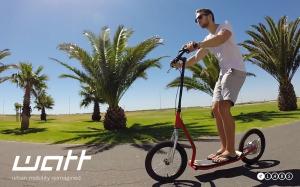 Standard
eLABS is a small and passionate Cape Town-based company focussing on urban mobility solutions. It hopes to make a meaningful contribution towards alleviating traffic congestion within the CBD by providing environment-friendly alternatives as well as making short-distance commuting more enjoyable.
Designers Daryn Molenaar, Mik Wertheim Aymes, Johan van Niekerk and Craig Finnan have developed an inner city transport solution, based on the topography of the local surroundings. The Watt electric scooter is capable of travelling at a top speed of 25km/h with a range of more than 15km on a single charge.
eLABS is proud to launch the Watt electric scooter at Design Indaba Expo 2015.