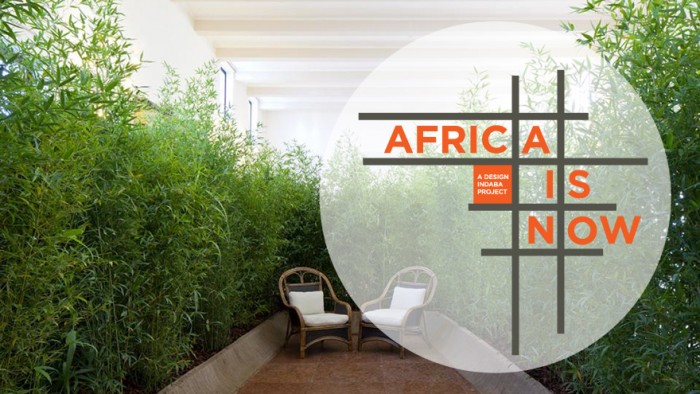 About Africa is Now
Africa is rejecting the descriptions that have historically defined it and is instead becoming the new benchmark for growth and innovation.
Contextual solutions that have sprouted from the fertile creative soils of Africa are in demand worldwide, redefining the traditional exchange between the so-called first and third worlds.
This exhibition is a snapshot of creative work being produced across the continent right now: an up-to-the-minute survey of emerging, established and unexpected talent from across Africa. It is not a retrospective of a typecast past nor a utopian vision of an imagined future. It reflects the Africa that is.
The Africa Is Now exhibition is not just a one-off focus on Africa; it heralds a platform-wide fundamental shift for Design Indaba. While we remain committed to incubating and celebrating South African design, our mission over time will be to celebrate and grow African creativity and provide a platform for it in South Africa, and beyond.
Upcoming exhibition at Expo 2015
Design Indaba will once again be hosting its exhibition of African design and innovation at the 2015 Expo.
In the second edition, Design Indaba traces the contours of an uprising of grassroots creative collectives on the continent.
From Egypt to Senegal and Angola to Kenya, artists are organising themselves into groups driven by a common commitment to social activism, creative freedom and skills sharing.
Africa Is Now 2015 presents five creative collectives that embody a new generation of outspoken, creative polymaths. Each embodies a node of creative energy in the North, South, East and West of the African continent:
Darb 1718 (Egypt)
Les Petites Pierres (Senegal)
Beyond Entropy Africa and Colectivo Pés Descalços (Angola)
The Nest (Kenya)
They are multidisciplinary groups of musicians, filmmakers, writers and designers, who are not waiting for government or foreign support to come to their aid. They are doing what they can with their innate creativity and the resources they have to initiate projects, commission work, broaden their skills and promote the power of art and design.
Their members are cosmopolitan and outward-looking, defying repressive legislation even if it means state harassment. Each collective has its own creative proclivity but what binds them all is a spirit of independence and the desire to make their craft matter to everyday life in their community.
These collectives have formed outside of the traditional networks of government-funded programmes, national festivals, museums and academic institutions. They embrace newer kinds of expression such as street and performance art, comics, music videos and fashion films, and find an audience through informal channels such as pop-up markets, street festivals and social media.
Africa is Now 2015 includes a special feature exhibition at Design Indaba Expo that presents a curated selection of creative projects by these groups. Representatives from each group will share their stories in discussions at the Expo's Events Arena and present their work on stage at Design Indaba Conference.
RELEVANT SECTORS
Architecture
Urban planning
Fashion
Textile design
Furniture and décor
Handmade crafts
Visual arts and photography
Graphic design
Video, film and animation
Sustainable design (high- and low-tech)
Industrial design and innovation in any industry – e.g. automotive, engineering, pharmaceutical, agriculture, telecommunications, information technology
Technological innovations of any kind
Inaugural exhibition at Expo 2014
Kicking off this long-term commitment was a centrepiece exhibition at Design Indaba Expo 2014, bringing together the work of 66 designers and innovators from 25 African countries.
The exhibition was structured around five themes:
The work featured here was sourced through a call for entries put out to creative communities across the continent.
Further contributions were received from our advisory panel of international design leaders with roots in Africa, including product designers Bibi Seck and Ayse Birsel; fashion designer Ozwald Boateng; architects David Adjaye, Francis Kéré, Joe Osae-Addo and Kunlé Adeyemi; Financial Times writer Lucia van der Post; and mobile technology entrepreneur Rapelang Rabana.
The inaugural Africa is Now exhibition ran from 28 February to 2 March at Design Indaba Expo 2014.
Click here to download the full catalogue.
Latest updates on Africa is Now
Pages