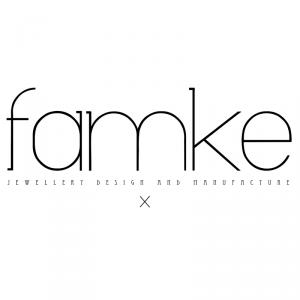 Standard
A 2012 Design Indaba Emerging Creative, all Famke Jewellery is made from 925 sterling silver and brass. From simple everyday wear to the more off-beat designs such as her vertebra bone pieces, Famke creates bespoke jewellery with striking geometric shapes.
The company recently took part in the Inyanda project, which is an integrated youth development programme implemented by Cesvi and the Fringe Arts, co-funded by the EU. They trained up underprivileged young adults in the craft of jewellery making, and in the programme's success they have gone on to employ those in training as part of the Famke family.
Since then Famke has employed another full time employee and has opened a small shop in the newely developed establishment in the V&A Waterfront, The Watershed.