Design Indaba Conference 2006

Entrenching itself on the international design calendar.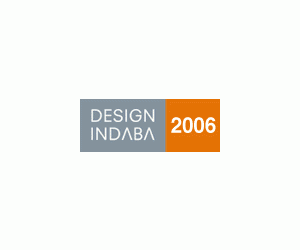 By the time of the ninth Design Indaba in 2006, the event had not only confirmed its South African stature, but consummately entrenched itself on the international design calendar. This edition of the Design Indaba exemplified the gradual shift of focus from graphic to product design that had developed over the years.
The shift was a response to the increasing market interest in covetable artefacts such as couches, cars, jewellery and even computers. The potential for this desire to translate into production and job opportunities in South Africa was identified as a core competency that needed to be addressed. This tied in with the second incarnation of the Specialist Indabas for fashion, architecture and jewellery design, and, of course, the third Design Indaba Expo.
The Design Indaba Expo continued to grow in stature, attracting 15 500 eager local and international visitors. An award for the Most Beautiful Object in South Africa, chosen by a panel of Design Indaba speakers, was introduced. Other diversified offerings included an all-day fashion show and design boutique and a contingent of 48 students showing their work. Visitors to the Expo were amazed by the "Designs Made in Africa" exhibit, which showcased world-class designs originating from various African countries.
The Young Designers Simulcast was also introduced to facilitate students and those younger than 25 to attend the Design Indaba. At a reduced rate, these delegates could watch a live broadcast of the speakers in an auditorium close to the main venue. During the breaks, these delegates also had the opportunity to meet the delegates.
Event Information

Event Information

Tuesday, 21 February, 2006 - 22:00

to

Thursday, 23 February, 2006 - 22:00

Venue:
More About Design Indaba Conference 2006
Pages