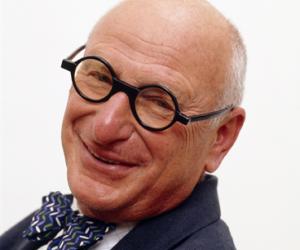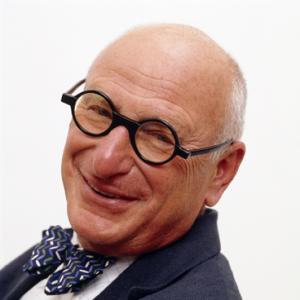 Speaker
Born in London and educated at Oxford, Wally Olins was the co-founder of Wolff Olins and was chairman of the company until 1997 before joining Saffron Brand Consultants as chairman.
Olins's main interests were the big ideas behind organisations, including mergers and acquisitions. He had a particular interest in and experience of the branding of regions and nations and was responsible for the branding programme of Øresund, the first region between the nations Denmark, Copenhagen and Sweden's Malmö. He had also worked on the national brand image programme for Poland.
In addition, he had advised many of the world's leading organisations on identity, branding, communication and related matters. These include 3i, Akzo-Nobel, Repsol, Q8, the Portuguese Tourist Board, BT, Prudential, Renault, Volkswagen and Tata. He had worked in the public sector with the Metropolitan Police, the National Housing Federation and many other bodies and had also acted as advisor both to McKinsey and Bain, on branding and marketing.
He had written several books including the seminal work Corporate Identity. His book Trading Identities: How Countries and Companies are Taking on Each Other's Roles was published by the Foreign Policy Centre, a UK Foreign Office think tank. Wally Olins on Brand was published by Thames & Hudson in 10 countries in 2004.
In 1999, Olins wad awarded a CBE and nominated for the Prince Philip Designers Prize. A year later, he received the Royal Society of Arts' Bicentenary Medal for his contribution to design and marketing. He was also given the D&AD President's Award in 2003.
He was also a visiting fellow at Said Business School in Oxford and visiting professor at Lancaster University and Copenhagen Business School. He held regular seminars on branding and communication issues around the world.