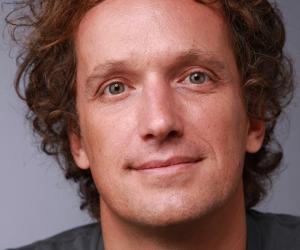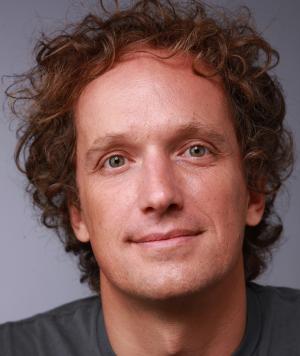 Speaker
Yves Béhar is the founder of the San Francisco and New York integrated design agency, fuseproject. With his work, Béhar pursues three creeds: Being a futurist and showing optimism for new technologies; being a humanist in the sense of designing products primarily for the human experience with the goal of creating projects that connect with human emotions and enable self-expression; and being a naturalist by promoting sustainable ways of living and consuming.
The diverse experience and mediums practiced by the fuseproject design teams span products, environments, graphics, packaging, apparel and strategy. Béhar's designs and creative positioning contributes to areas as diverse as technology, furniture, sports, lifestyle and fashion for clients such as Birkenstock, Cassina, Coca-Cola, Herman Miller, Johnson and Johnson, MINI, Nike, Microsoft, Sony, Swarovski, Target and Toshiba.
The combination of technological innovation and design, or the notion of design "from the inside out" is a hallmark of Béhar's work. "I see design less from a style standpoint than in terms of innovative experiences," Béhar explains. Fuseproject considers not just the outer shell, but the relevant functional purpose and emotional connection of the product itself.
Béhar's unique approach has been internationally recognised in museums and competitions alike. His work was the subject of two solo exhibitions in 2004 – one at the San Francisco Museum of Modern Art and another at the Musée de design et d'arts appliqués contemporains in Lausanne, Switzerland. His work resides in the permanent collections of international museums worldwide, including the Musee National d'Art Moderne/Pompidou Center, NY MOMA, Cooper-Hewitt National Design Museum, the SFMOMA, the Munich Museum of Applied Arts, the Chicago Athenaeum Museum, the Museum für Gestaltung Zürich and the Chicago Art Institute, as well as in private collections.
This innovative designer has garnered more than 150 awards. Béhar was recognised as one of Time magazine's "25 visionaries" for 2007 and also as one of Creativity magazine's "Creativity 50" for 2008. Other awards received include Red Dot, ID Magazine, D&AD, If Industrie Hanover, the Brit Insurance Design Award 2008, the INDEX 2007: Design to Improve Life for his work with OLPC, and the prestigious National Design Award for Industrial Design awarded by Cooper-Hewitt, Smithsonian National Design Museum. In 2010, fuseproject were awarded 14 IDEA/Fast Company awards – the most any agency has won.
Béhar made his curatorial debut in San Francisco in 2010 with TechnoCRAFT – "Hackers, Modders, Fabbers, Tweakers and Design in the Age of Individuality". This major design exhibition charted current movements that blurred the traditional boundary between designer and consumer, and the different ways that consumers are personalising design in efforts to assert creativity and individuality in an age of mass-production and mass-consumerism.
In 2014 Béhar sold majority share of Fuseproject to Chinese brand management conglomerate BlueFocus Communication Group.