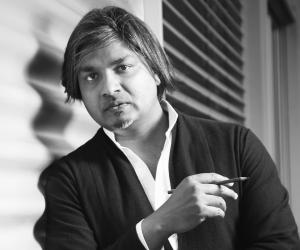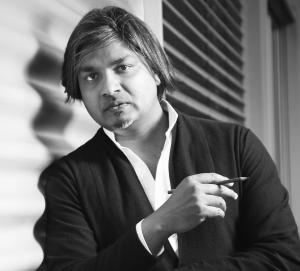 Speaker
Multifaceted designer Satyendra Pakhalé works from his Amsterdam studio where he is active in various fields, from industrial design to architecture. Over the years he has attracted collaborators and clients from all around the world, including Alessi, Cappellini, Moroso and Material ConneXion.
After completing Mechanical Engineering and Master of Design degrees at the renowned Indian Institute of Technology in Bombay, and an later Advanced Product Design at Art Centre College of Design Europe in Switzerland, Pakhalé started working at Philips Design in the Netherlands. Among his assignments was the Pangea concept car developed in collaboration with Renault.
In 1998 Pakhalé set up his own design practice in Amsterdam and has since been working with international design manufacturers, architectural practices, technological ventures and, cultural and educational institutions.
He works in a wide range of disciplines, bringing to his design a set of fresh perspectives, a diversity of strong cultural influence, particularly relevant in today's society. Pakhalé's design emanates from cultural dialogue, synthesizing new applications of material and technologies with great ingenuity. He conveys a message that could be defined as "universal", ranking him among the most influential designers at work today.
He was invited by the Design Academy Eindhoven to devise and head the Masters Programme in Design for Humanity and Sustainable Living from 2006 to 2010. His works are in several public collections, among others the Stedelijk Museum in Amsterdam; Montreal Museum of Fine Arts, Montreal; Centre Pompidou in Paris and V&A Museum in London.
His prime interest is the design of mass producible, technically challenging personal products, objects and systems. His ongoing interest in materials, technology and its cultural plural expression has lead to limited-edition pieces represented by Gabrielle Ammann Gallery, Cologne, Germany.