Watch the Trailer
Watch a short trailer to get a taste of this conference talk.
Download
options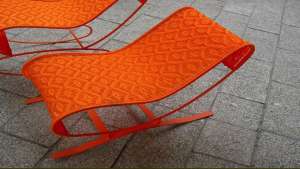 Download: Ayse Birsel and Bibi Seck on the different stages of product design
Click on a link to download the video file
Design duo Ayse Birsel and Bibi Seck are product designers dedicated to creating objects that generate new experiences and tell beautiful stories. For Birsel and Seck, the beginning stage of designing a product is the most important as it allows them to share ideas with partners in order to create a uniformed identity for new products. Here the designers give insight into their "Resolve for Herman Miller" and "Dakar" projects, revealing their influences in materials and design processes from people in different countries and communities.