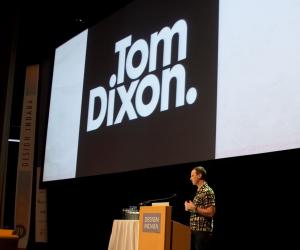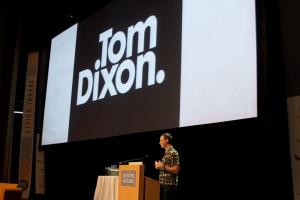 Speaker
Born in Tunisia, Tom Dixon moved to England in 1963. Educated in London, he dropped out of Chelsea School of Art to play bass in the band Funkapolitan before teaching himself welding after a motorcycle accident.
Dixon rose to prominence in the mid-1980s as "the talented untrained designer with a line in welded salvage furniture". By the end of the 1980s, he was designing chairs for powerhouse Italian brands like Cappellini. By the mid-1990s, he had created his own company, Eurolounge, to make and sell his work. His earlier pieces are now collectables and have changed hands at auction houses around the globe.
Dixon was appointed head of design by Habitat in 1998 and later became creative director until his departure in January 2008. He was the public face of a creative team responsible for driving forward the Habitat brand to maintain Conran's dream of enriching everyday life through simple, modern design and creating a shopping experience that is theatrical and intimate.
Dixon's earlier works have been acquired by world famous museums across the globe from the Victoria & Albert Museum through to museums in New York, Boston, Paris and Tokyo. Dixon was awarded the Order of the British Empire in 2001. Architektur and Wohnen magazine recognised him as Designer of the Year 2008.
Dixon is on the advisory panel for the Africa is Now exhibition at Design Indaba Expo 2014.