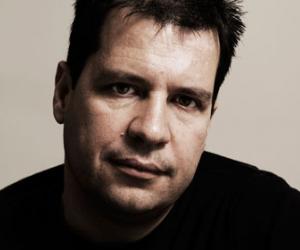 Speaker
As the co-founder and executive creative director of one of South Africa's foremost multidisciplinary brand consultancies, Gaby de Abreu's career spans over two decades.
After studying graphic design at Wits Technikon, he joined KSDP Pentagraph, now known as Enterprise IG, in 1989. Eight years later, he was appointed creative director and in 2000 established the Switch Group with his present-day business partners.
De Abreu has worked in the financial services, FMCG, pharmaceutical, hospitality, industrial, sport and leisure sectors, handling high-profile projects for global and local brands including Coca-Cola Company, VW Audi, Kimberly Clark, Famous Brands, Brandhouse, National Brands, Aspen Pharmacare, SA Rugby, Investec, Clover SA, Cape Town Routes Unlimited, Johannesburg Securities Exchange and Absa.
His talent has been recognised at the Loeries, the New York Clios and the London Advertising Awards. He is vice-chairman of the South African Graphic Design Council (Think), sits on the Johannesburg University's advisory board, and actively contributes to the industry by dedicating time and resources to developing and advising aspirant designers.
Besides a real enthusiasm for typography and branding, De Abreu's main love is packaging and he has been involved in repositioning many brands such as Ceres fruit juices, Clover's milk and cheese ranges, Play energy drink, Valpré water and Fanta. His distinctive creativity has been responsible for some of the most innovative and well-loved packs on-shelf, and has helped clients build considerable market share.
A deeply passionate and driven individual, De Abreu represents the authenticity that is at the heart of great design: he is genuine and engaging, imaginative and challenging. His greatest achievements are a benchmark for future successes and he's looking forward to another two decades of seismic opportunities.