Design Indaba Conference 2007

The 10th edition of Design Indaba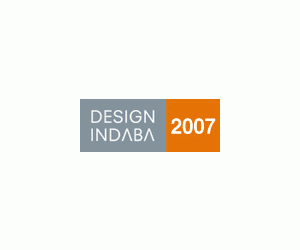 Judged the best conference in the world by EIBTM in Barcelona, Design Indaba had established itself in the national and international consciousness of professionals and the general public. The 10th edition of Design Indaba in 2007 was about upsizing.
A record 2 664 designers, retailers, architects, students and academics, attended the conference. In addition to the usual conference, simulcast, and specialist jewellery, architecture and fashion indabas, Design Indaba arranged a Masterclass with D&AD president Tony Davidson and director and fellow of the Royal Television Society, Martin Lambie-Nairn, as keynote speakers.
Design Indaba Expo continued to present a bustling marketplace for South Africa's top design talent for the fourth time this year. The curated showcase of the best original South African design across 13 creative sectors attracted more than 20 000 visitors, including at least 100 international and local retail buyers. The Expo had grown from 55 exhibitors in 2004 to 240 this year.
Event Information

Event Information

Tuesday, 20 February, 2007 - 22:00

to

Thursday, 22 February, 2007 - 22:00

Venue:
More About Design Indaba Conference 2007
Pages