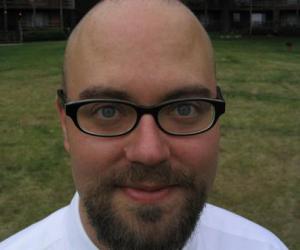 Speaker
Alex Steffen is an American writer, editor, public speaker and futurist. He is cofounder and executive editor of Worldchanging.com, a global non-profit media collaborative dedicated to exploring tools, models, and ideas for building a better future.
He is also the editor of Worldchanging: A User's Guide for the 21st Century, published by Harry N Abrams Books. Besides the more than 60 contributing authors – all of whom are experts and innovators in their fields – the extended collaborative team includes book designer Stefan Sagmeister, a photo team from Sideshow Media, a foreword from Al Gore and an introduction by Bruce Sterling.
Steffen's work as an environmental journalist has taken him around the world covering everything from Japan's fast breeder reactor programme to the UN Earth Summit in Rio de Janeiro. Meanwhile these learning have informed his strategic consultation to more than 50 different environmental groups (on issues ranging from the fate of endangered species to the future of "smart growth") and foresight projects (anticipating paths for a Pacific Northwest transition to sustainability, what green neighbourhoods of the future might look like, and how to prevent the use of nuclear weapons).
He has also been the president of the board of Allied Arts (the venerable Seattle urban design advocacy group), a co-founder of the Liveable Communities Coalition and the Fuse Foundation, and has served on boards or steering committees of more than 20 other NGOs and campaigns. He's been a newspaper columnist (for Seattle's The Stranger), a radio producer and guest host (for Seattle's NPR affiliate, KUOW) and an on-air television news analyst.
New York Times, USA Today, LA Times, Wall Street Journal, San Francisco Chronicle, Seattle Times, Seattle Post-Intelligencer, Seattle Weekly, Fast Company, Red Herring, Blue: The Magazine of Adventure Travel, NPR's All Things Considered and Morning Edition, Marketplace, and other venerable publications have all carried Steffen's writing and commentary.
In 2012, he released Carbon Zero: Imagining Cities That Can Save the Planet.