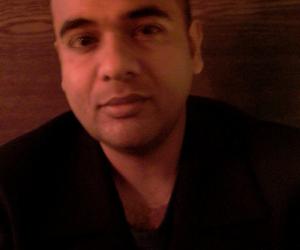 Speaker
Daljit Singh is creative director and founder of Digit, one of the world's longest established digital agencies. Working with brand leaders including Coca-Cola, Gucci, Habitat and Unilever, Digit creates award-winning online environments and content punctuated with humour and personality.
Digit uses digital communications channels to connect brands to consumers. It believes in surprising and delighting through interaction, creating moments that matter and giving clients a competitive advantage. The core of the business is online, but Digit is increasingly taking work beyond the screen by creating physical interaction experiences for clients. These have been used in store, at events, in museums and for brand launches.
As founder and creative director, Singh has built relationships with the Design Museum, Institute of Contemporary Arts, BAFTA and the Royal College of Arts. He frequently attends international symposiums and conferences discussing Digit's approach and outlook on the future of the industry.