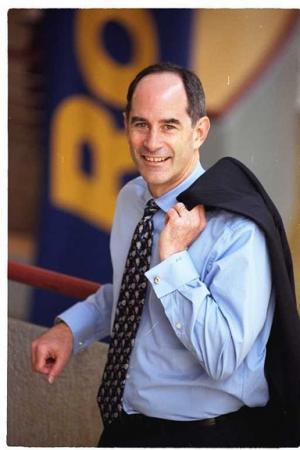 Speaker
Roger L Martin is the dean of the Joseph L Rotman School of Management at the University of Toronto and holds the Premier's Research Chair in Productivity and Competitiveness. He was appointed to a seven-year term as the dean in 1998 and was reappointed to a second five-year term in 2005. He is also the director of the AIC Institute for Corporate Citizenship.
A Canadian from Wallenstein, Ontario, Martin was formerly a director of Monitor Company, a global strategy-consulting firm based in Cambridge, Massachusetts. During his 13 years with Monitor Company, he founded and chaired Monitor University, the firm's educational arm; served as co-head of the firm for two years; and founded the Canadian office.
His research interests lie in the areas of global competitiveness, integrative thinking, business design and corporate citizenship. He has written five Harvard Business Review articles and published his first book, The Responsibility Virus (Basic Books, New York), in 2002. He writes extensively on Canadian competitiveness policy in the Globe and Mail, National Post and Time magazine. He is a regular columnist for Business Week Online's Innovation and Design Channel. He is also chair of the Ontario Task Force on Competitiveness, Productivity and Economic Progress.
In 2004 he won the Marshall McLuhan Visionary Leadership Award and in 2005 was named one of Business Week's seven "Innovation Gurus".
He received his economics focussed BA from Harvard College in 1979 and his MBA from the Harvard Business School in 1981. Martin is the chair of Workbrain Inc; serves on the boards of the Thomson Corporation, Tennis Canada, the Canadian Credit Management Foundation and the Skoll Foundation; and is a trustee of the Hospital for Sick Children. He also is on the advisory boards of Butterfield & Robinson, Social Capital Partners and Jefferson Partners, and is a founder of E-magine.