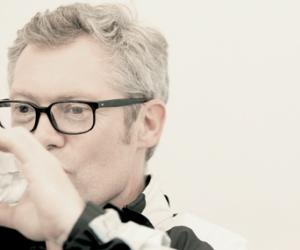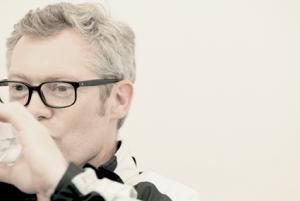 Speaker
Jasper Morrison was born in London in 1959. He received a degree in design from the Kingston Polytechnic Design School in 1982 and his Masters from the Royal College of Art in 1985. He studied at Berlins HdK on a scholarship in 1984.
In 1986 he set up Office for Design in London. His work was included in the Documenta 8 exhibition in Kassel in 1987, for which he designed the Reuters News Centre. The following year he was invited to take part in Design Werkstadt, a part of the Berlin, Cultural City of Europe programme, where he exhibited Some New Items for the House, Part I at the DAAD Gallery.
He then began designing products for SCP in London, the German door handle producer FSB, the office furniture company Vitra, and the Italian furniture producer Cappellini. In 1992, together with James Irvine, he organised Progetto Oggetto for Cappellini, a collection of household objects designed together with a group of young European designers. He also worked with Andreas Brandolini and Axel Kufus on a variety of installations, exhibition designs and town planning projects under the umbrella of Utilism International.
In 1992, his slide show lecture A World Without Words was published in book format by the graphic designer Tony Arefin.
In 1994 Morrison was guest of honour at Belgium's Interieur Biennial. In 1995 he held a solo exhibition at Bordeauxs Arc en Rêve Centre darchitecture and he began a consultancy with Üstra the Hannover Transportation Authority by designing a bus stop for the city.
Also in 1995, Jasper Morrison's office was awarded the contract to design the new Hannover Tram, the largest European light rail production contract of its time. The first vehicle was presented to the public in June 1997 at the Hannover Industrial Fair, and awarded the IF Transportation Design Prize and the Ecology award.
Subsequent exhibitions and installations have included: The State of Things to complement the editing of the 1999 Design Year Book; a solo exhibition at the Axis Gallery in Tokyo; an installation for Flos at the Yamagiwa Centre in Tokyo; and Designer of the Year 2000 at the Paris Design Fair.
Projects include the design of furniture for Tate Modern in London, Luxmaster for Flos, Folding Air-Chair and Low Air-Table for Magis, a bench for the Roppongi Hills development in Tokyo, ATM desk system for Vitra, a line of kitchen appliances for Rowenta, Pots&Pans for Alessi and a sanitary- and brassware range for Ideal Standard. In 2005 he founded Super Normal with Naoto Fukasawa and held the first Super Normal exhibition in Tokyo in 2006. Also in 2006, Lars Müller Publishers released his monograph In Everything but the Walls.
Jasper Morrison Ltd is based in London and Paris.