Design Indaba Music Circuit 2013

32 artists. 8 venues. 3 days. 1 city. 27 February to 1 March 2013.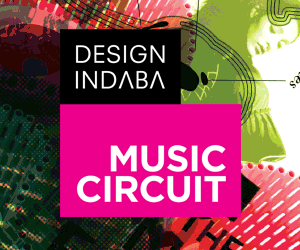 The Design Indaba Music Circuit experience is unmatched in both its approach and execution, bringing to the city of Cape Town an audio adventure like no other.
Celebrating a variety of music genres, eight venues across the Mother City will host some 32 musicians over three nights during Design Indaba 2013.
It's about experiences, collaborations, having fun and giving fresh talent a platform on which to showcase their talents.
The Design Indaba Music Circuit goes beyond the marquee venue. It is about creating something more intimate for the discerning music lover. Its differentiation lies in the curatorial integrity that has guided the lineup.
Event Information

Event Information

Wednesday, 27 February, 2013 - 17:30

Thursday, 28 February, 2013 - 17:30

Friday, 1 March, 2013 - 17:30

Venue:

10 gigs at 8 venues around Cape Town. Tickets sold for individual performances only.

Conference delegates get free access to one gig of their choice (plus all Design Indabar performances).
More About Design Indaba Music Circuit 2013
Pages