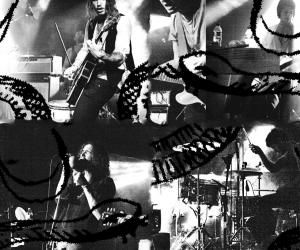 Standard
Wild Eastern Arches is five-piece psychedelic rock 'n' roll band born in Cape Town, South Africa.
The members are Ben Cox, Raoul Goetze, Dan Walsh, Jack Walsh and Patrick Wells.
They performed live for the first time in March 2012 and have since then amounted an impressive list of live shows and support, with appearances at some of South Africa's biggest music festivals.
Wild Eastern Arches' music can be described as an intricate psychedelic mesh of instrumental and sound experimentation, often letting the listener's mind wander and the body groove as the band harks to the musical greats of the 60s and 70s yet strides forward with the neo-psychedelic movement.
Wild Eastern Arches released their debut work on the EP titled "Mountain", fetching praise locally and internationally for its distinguishable layering, stringent attention detail and acute creative energy, ultimately a sound that hadn't been heard on these shores before.