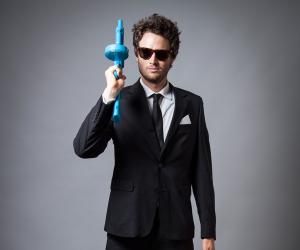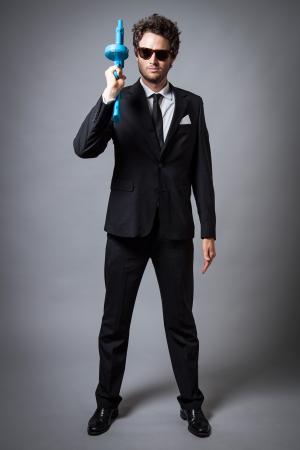 Standard
Tommy Gun grew his infatuation with music by spending quality time with his dad's vinyl record collection. This would eventually create a platform for his modern selections of leftfield Indie, Nu-Disco and Electro, as he evolved as a DJ. Tommy Gun's sound is as unique as it is crowd-pleasing. Non-commercial yet accessible, he favours the intricacy, colour and character of melody and vocals over big bass lines.
In 2006 Gun happened upon the one-of-its-kind Untamed Youth night at Fiction and was never to be the same. Shaken by the night's signature fusion of rock 'n' roll and electronic music (more commonly known as indie/dance music), it wasn't long until he approached founder Dario Leite for a set of his own. Soon thereafter Gun became the junior resident and in 2009 would go on to take over the reins as head resident/promoter.
With help from his good friend Haasbroek, Gun has since grown Untamed Youth into the powerful national brand it is today, running weekly in Cape Town and on a monthly basis at Great Dane in Johannesburg.
Over the past six years, Gun has established himself as a leader in his field in South Africa. Inspired to open the ears of many to new and interesting sounds, his career has taken him on regular visits to Durban and Johannesburg, as well as internationally to Copenhagen, London and Istanbul.
Gun has performed at major local festivals such as Oppikoppi, Rocking The Daisies, Splashy Fen, AfrikaBurn, Earthdance, SynergyLive and RAMfest. He has also featured prominently on local radio station 5FM and has peformed alongside international heavyweights such as Deadmau5 (CAN), Two Door Cinema Club (NIR), The Drums (USA), Datarock (NOR), Jerry Bouthier (FRA), Designer Drugs (USA) and Zombie Nation (GER).