Emerging Creatives 2016

The Emerging Creatives Class of 2016 – South Africa's hottest upcoming creative talent – debut at an exhibition presented by DAC at the V&A Watershed during #DesignIndaba2016 from 19 to 21 Feb.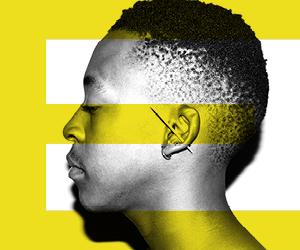 About Emerging Creatives
The Emerging Creatives programme is a developmental platform for young creatives who have relatively little industry exposure. Design Indaba established the Emerging Creatives programme in 2005 because of a strong belief in nurturing this new creative talent and knocking down the barriers to entry for those getting started. Going on 10 years, and with the fundamental changes in the media landscape and the local design industry, we have endeavoured to make the programme even more relevant in the South African context.
Emerging Creatives 2016
Emerging Creatives Class of 2016 will have their work showcased in a high profile exhibition held in February, as part of Design Indaba Festival 2016, at the Watershed in the V&A Waterfront.
The Emerging Creatives' work will be showcased to retail buyers and media from around the world. A year-long programme of support, mentorship and guidance in how to manage and grow small businesses will run alongside the opportunity to show their creative work to further propel their creative careers.
Architects, fashion designers, illustrators, furniture designers or jewellers – all sectors are welcome and participants are selected based on the quality and originality of their work and its ability to stand alongside world-class designs.
Read a little more about the 2016 class of Emerging Creatives here, or check out their individual profiles below.
Cebisa Mafukuzela & Georgina Campbell
Jen Mckenzie & Luhandra Vorstman
Event Information

Event Information

Wednesday, 17 February, 2016 (All day)

to

Sunday, 21 February, 2016 (All day)

Venue: Workshop 17 at the Watershed, The Event Room
Emerging Creatives Class of 2016
Introducing the Emerging Creatives Class of 2016!
Emerging Creatives 2016 exhibition
The Emerging Creatives 2016 exhibition takes place at Workshop 17 at the Watershed, in The Event Room.
More About Emerging Creatives 2016