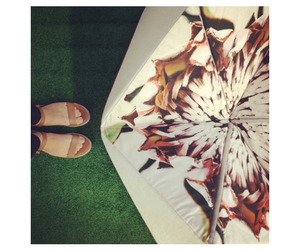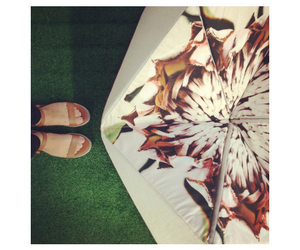 Pro-account
The best design ideas are generated from the need to solve a problem. This need drew Seugnét Herbst to the discipline of Interior Design. It is this challenge that got her to recreate the humble pouf into something less traditional.
The pouf is designed in such a way that it can be turned inside out - to showcase another side that was previously invisible - inviting the user to engage and interact with the product. This design also celebrates the Protea, South Africa's national flower. Herbst believes in collaborating with and supporting local designers and manufacturers. In her most recent collaboration she joined design forces with Marguerite Oelofse - a photographer - to create the visual focal point for the pouf.
Her sources of inspiration include exploring the unusual and the beauty of South Africa - her curves, her colours and her heritage. Herbst aims to equip and empower women from the local community and to add value to the South African design sector.