Ishaarah Arnold's path to becoming a designer/illustrator wasn't simple, and losing her creatively minded sister was one step on the path that led her to become an artist; art had united the two siblings.
"I've always liked drawing, much to my father's annoyance," says Arnold. "Not because he was disappointed in me, but because my sisters and I would draw on everything in our house - from his work papers to oranges. No surface was safe."
Arnold brings together digital and traditional media to create her refreshing work. All her illustrations are made using Pentel brush pens, originally drawn on off-white Moleskine sketchpad paper. These are then scanned and "dressed up" in Adobe Photoshop, before being printed as limited edition pieces on 115gm Munken smooth uncoated paper.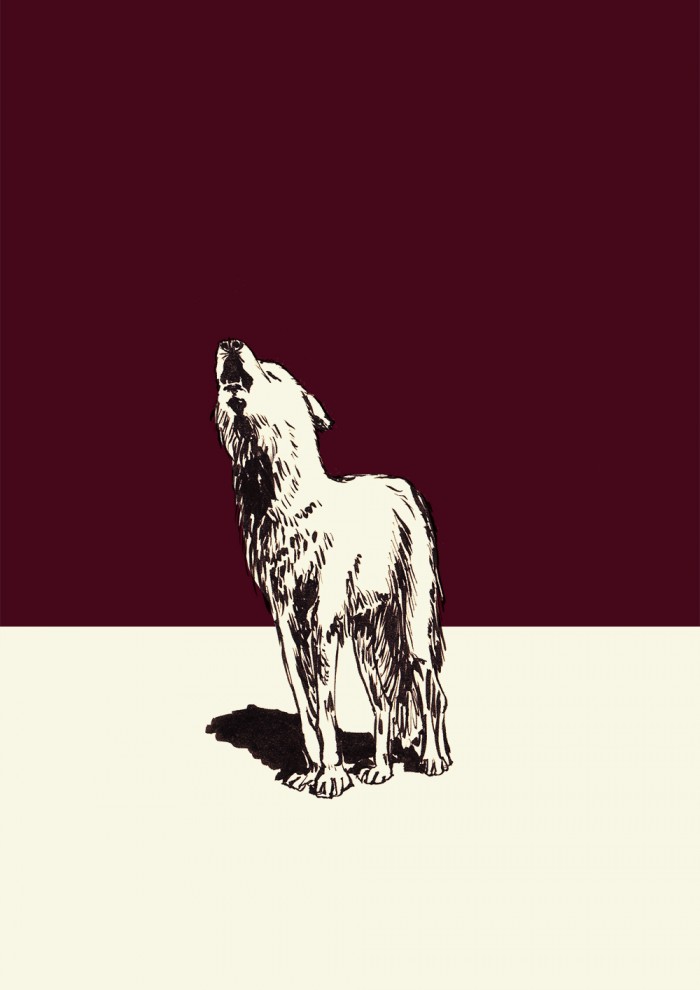 What made you interested in becoming an artist?
My family has always been more artistic and academic than anything else. As children our parents always encouraged us to draw and paint and I think I'm just fortunate that I'm not half bad at it.
Were you creative as a child?
I was quite. I think I enjoyed art class a lot more than my classmates. And computer class funnily enough. I remember my grade 6 computer teacher asking me if I knew what graphic design was, 11 year old me quite cockily assured him I did.
Will you tell us about your sister? How does her memory affect your work and your motivation?
My sister Zakieeyah was diagnosed with Lupus when she was in grade 11 [16 years old] and after being in and out of hospital for about a year and then going on to study at the University of Stellenbosch, she passed away suddenly at 20 years old. I was 14 at the time. She was my second oldest sister and a wildly talented graphic designer and illustrator. I always admired her deeply and her passing has been very difficult for everyone who knew her... myself included.
I like to believe that sadness in our past helps to mold us into kinder people and that that sensitivity is something that naturally translates into everything we do. To me this includes you craft, be it art or accounting.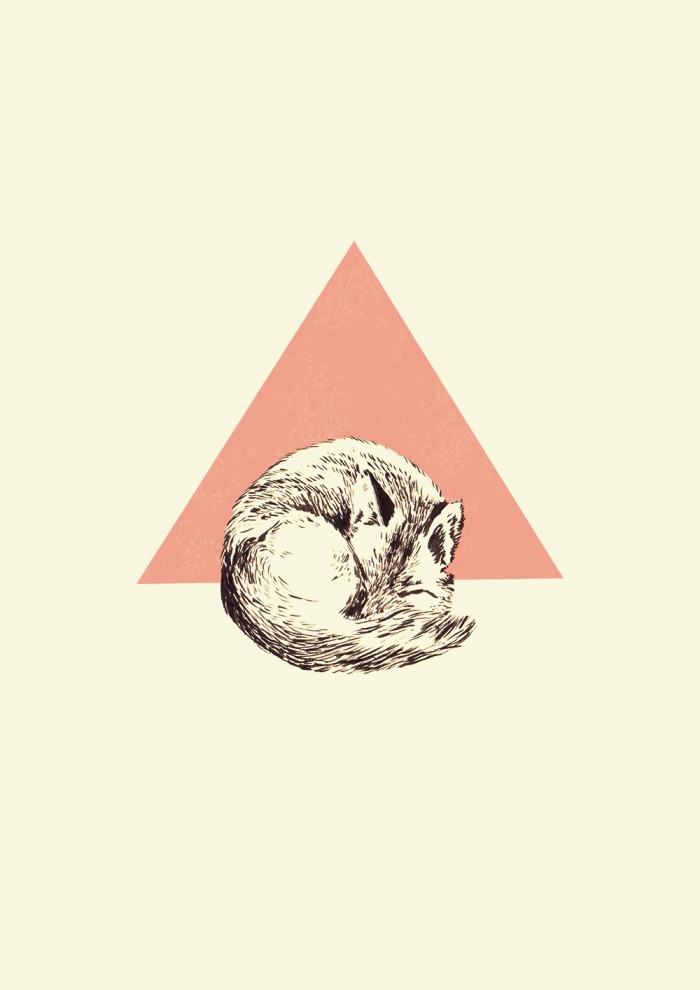 Do you have a day job?
Yes, I'm currently a designer at M&C Saatchi Abel. Graphic design is my primary passion and I get to marry it with illustration a lot in my day job, which is wonderful. Plus learning more about another discipline makes for an interesting 9-5.
Do you think colours are linked with emotions?
I do, colours can elicit certain emotions in a person and that knowledge is something everyone who wants to communicate visually should know. The gentleness of a blue or the ferocity of a red shouldn't be taken for granted by anyone, DIY home decorator and graphic designer alike.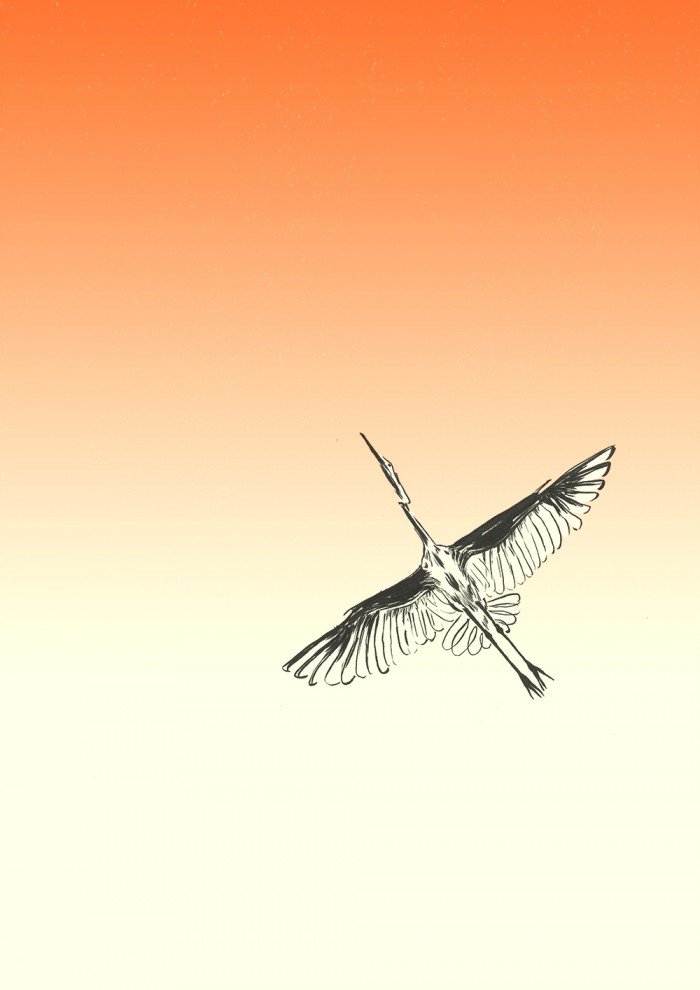 Where do you find your inspiration?
Inspiration is an elusive bastard. Any artist can tell you that. When I do find it though, it's never at my desk. I find myself most inspired when I'm being attentive outside the office; when I'm people watching or observing the way some construction materials are configured. Inspiration comes randomly, but I think that's what makes it so beautiful.
How do you describe your style?
At the moment I like to mix traditional with digital. I like to do detailed illustrations that have a bit of character to them and then dress them up with impactful colours afterward. I know that this style isn't the final form that my work is going to take, though; I'm sure I'm going to see it morph and grow as I do.
How much do you mix commercial work with creative work? Do you have a good balance?
Most of my work starts out as creative work that I do to just to calm myself or get some emotion out on paper. I've just been fortunate enough that it translates into being commercially viable.
What is your process? What digital and physical tools do you use?
For my illustration I normally start with a rough pencil outline of what I intend to do on paper, just so that it's not off centre on the page. Then I go into drawing straight in pen/brush pen (because unlike pencil, pen is completely unforgiving so it forces you to get better at your craft). Then I scan the image in on high resolution and take it to Adobe Photoshop, where thanks to masks and adjustment layers I get to perfect it and add a touch of colour.
For my graphic design, I do whatever process feels right for the work that I have to do, but it's normally quite a similar process, starting off in sketches and ending in an Adobe file.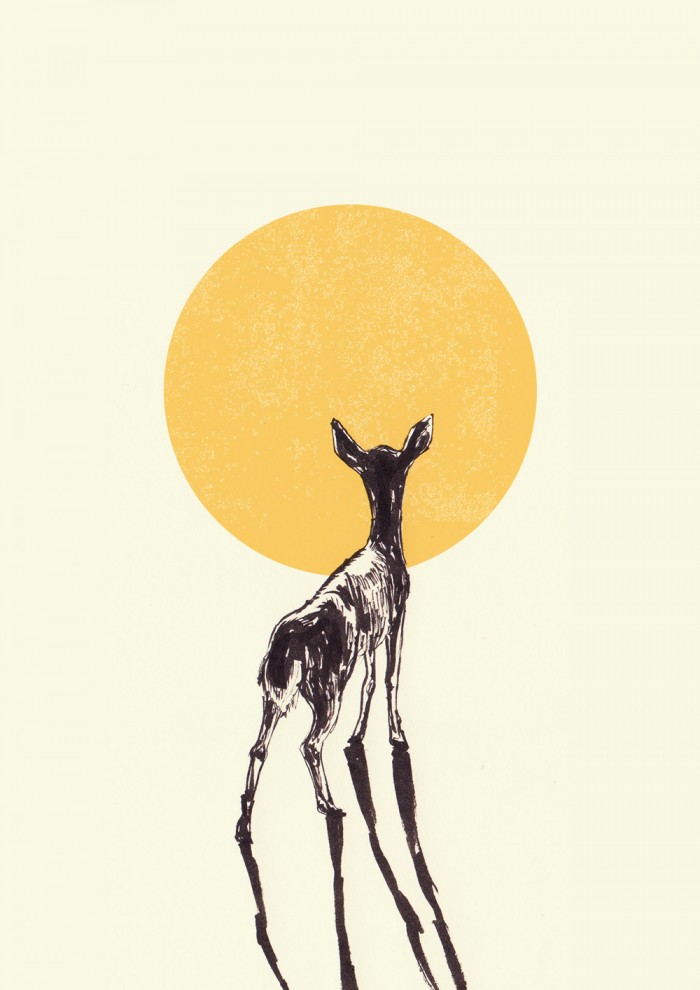 In your opinion, as a junior designer, which creative skills sets do you think are the most commercially valuable - and why?
Having a broad knowledge of different visual languages is a really useful skill. Once you know what is out there you can transform your graphic style to suit what you want to communicate. The best way to do this is to build a mental library (and maybe physical one; on Pinterest or something) of different graphic styles so you can reference them later.
I think being able to draw is a really useful skill for a designer too. It can add another layer to your work that makes it really unique and it comes in handy for every step of the design process.


What three pieces of advice would you give to a designer or illustrator who wants to diversify their skill set? Where do you start (it can be quite daunting...)? How can you improve that skill? (How do you find the time to practice? Do you need to study the basics or just get stuck in? How do you get proficient?)
Firstly, be a sponge. Make friends with people in the field (and sometimes on the peripheries of the field) and take the time to get to know them and their craft. Absorb the things they say and the way their cursor moves on screen. The quickest way to learn is from others.
Then improve your skill through practice. Don't think of it as practice though, think of every sketch as part of a beautiful process piece that you can publish afterward. Find the time to do your process work in the odd moments of your day; keep a sketchbook in your backpack and a reliable pencil and sketch on the bus or while you drink your coffee.
Lastly, experiment. Finding a unique style is usually born from experimentation. Don't limit yourself to experimenting in front of the computer too. Go outside and pick up twigs to use as a 'brush' with an ink pot, take photographs and sketch over them, try a different thing every day until you find something that sticks.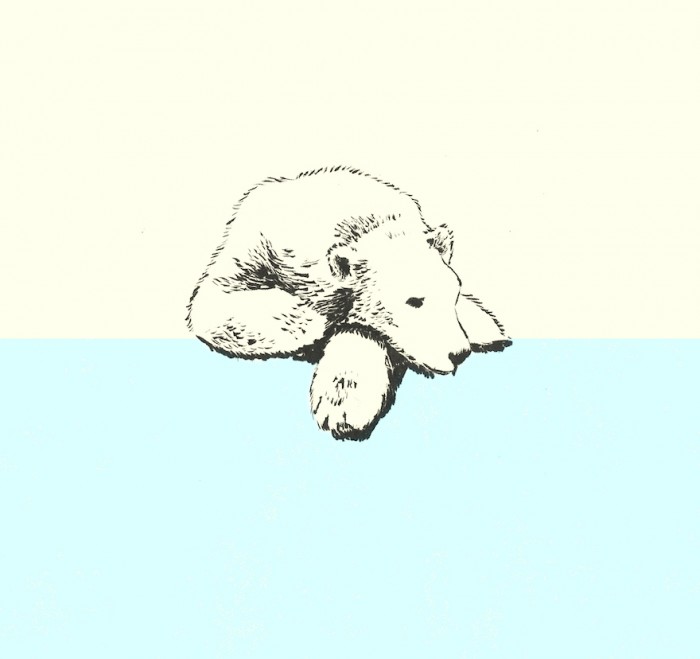 What other advice would you give to other new designers for staying competitive in the fast- moving creative industries?
Identify what your real goal is. Do you want to be a designer because you want to change the world? Do you want to express yourself through design? Or do you want to be a designer because you want to freelance and have flexible time? Find out what you want to really do then hone in on that. And if you find you are really committed.. eat, live and breathe it. And make time for it. Follow designers, read articles, buy magazines, immerse yourself in design. It'll be a bit of a journey but you will find where you fit in.
Be willing to learn too. The ability to broaden our knowledge is the most useful human tool we have. Learn how to make typefaces, code a website or do motion graphics, learn something new every month. You will become indispensable if you always have another trick up your sleeve and It'll give your work an edge that others won't have. Plus you'll know some cool stuff to pass on to the next girl who wants to learn and then good karma will come back around to make you happy.